A community built by and for disabled creatives.
Creative Connector is an online arts hub for Deaf and Disabled artists and creatives who want to find community and discover accessible opportunities in the arts.
Creative Connector is in beta! We're working with our members to create an experience that's accessible and free from bugs.
A beta website is a site that's nearly complete but still needs to be fine-tuned!
Are you an artist or creative person with a disability? We invite you to sign up, try out the site and report any issues or barriers to help us make it better!
Our Vision
Our vision is a world where disability is recognized as a catalyst for cultural change.
Our Mission
Our mission is to amplify the visibility of the disability arts community and cultivate opportunities where artists and creatives can lead that change.
---
Our Values
Creativity
We value disability-led creativity and innovation which is critical to building accessible futures.
Collaboration
We value collaboration and the vital role community plays in informing the design and development of our services.
Care and compassion
We value practices rooted in care and compassion for others and strive to create a community and workplace where people feel safe knowing they can be their authentic selves without judgment.
---
History
In 2015, frustrated with barriers we were experiencing in the arts and tired of the stigma society places on disability, a group of artists came together knowing we could create a space where things could be different.
That group eventually evolved into Creative Users Projects, a disability-led not-for-profit organization serving artists with disabilities. For the last two years, Creative Users has brought together artists and arts leaders in our community to collaborate and center disability in the design and development of accessible services in the arts. Creative Connector is the result of this exciting work!
---
Our Team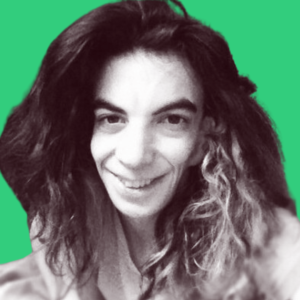 Lindsay Fisher, Founder and Executive Director
Lindsay (she/her) is an artist and designer who is passionate about building community spaces that impact lives in positive ways. Her vision for Creative Connector is informed by her own experience of being told that disability or difference was something that needed to be hidden or "fixed". When she discovered a community of artists with similar experiences challenging this narrative in their work, she became motivated to amplify this community and create opportunities for more people with disabilities to be creative and celebrate difference.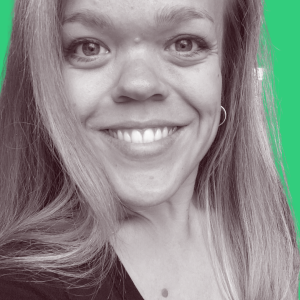 Alexia Vassos, Digital Marketing and Communications Coordinator
Alexia Vassos (she/her) is an actor and writer who has appeared in a variety of theatre productions, commercial campaigns, and TV/film ventures. Recently, Alexia has been able to combine her love of the arts with her passion for disability advocacy, researching and delivering accessible opportunities and disability arts cultural activity across Canada to our members and boosting awareness of our community.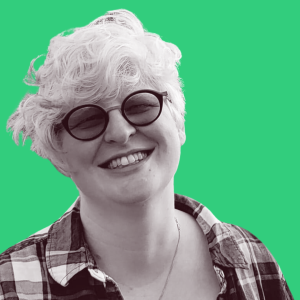 Emily Cook, Head of Digital Programs
Emily Cook is an artist, arts educator, and cultural administrator. When she's not designing programs for Creative Connector, she's running Paperhouse Studio, an experimental papermaking studio. As a low-vision arts worker, she's passionate about building arts and cultural initiatives that create meaningful opportunities for underrepresented artists.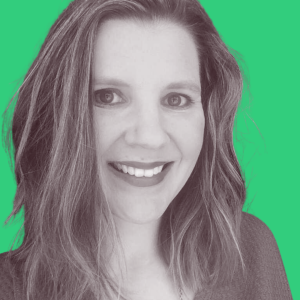 Kirsi Hunnakko, Administration
Kirsi is a disabled writer and arts administrator who has held many leadership roles in Ontario's nonprofit cultural sector, including her work as the Executive Director of the Kingston Arts Council. She has extensive experience in operational, financial and project management, and loves to build solid foundations upon which people and programs can shine.
Our Board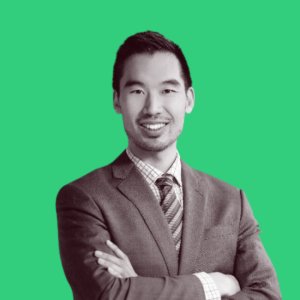 Robert Tu
Robert is a design leader in developing design strategies that help define user experiences and achieve business objectives. He has set design and experience visions for various organizations including public sector institutions, telecoms, and financial institutions. He currently leads a team of designers to set future state vision of products and services with a large Canadian financial institution. Robert leverages various design methodologies to achieve these goals such as design thinking, design sprints, co-creation, and agile ceremonies.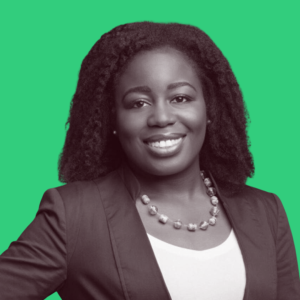 Eyra Abraham
Eyra Abraham is the founder and CEO of Lisnen, a startup which provides adaptive tech for people with hearing loss. An emerging leader contributing to accessible digital products, she has won the top 100 Black Women to Watch in Canada award. Eyra is also a member of the technical committee for plain language with Accessibility Standards Canada and a steering committee member for Start Access, an initiative on AI & equity with the American Association of People with Disabilities (AAPD) and Partnership on Employment & Accessible Technology (PEAT).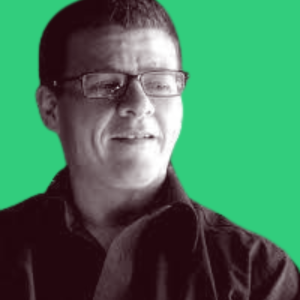 Tristan Whiston
Tristan Whiston is a director, dramaturge, and community artist. He has written and directed five audio documentaries for CBC, including Middle C, which won the 2007 Premios Ondas Award for International Radio. He has directed Gender Play, trace, and was dramaturge and performer on Hush, which was presented at the London International Festival of Theatre and the Royal Exchange Theatre in Manchester, England. Tristan's film pINCO Triangle was honoured with three 2018 Queer North Awards, including Best Canadian Film.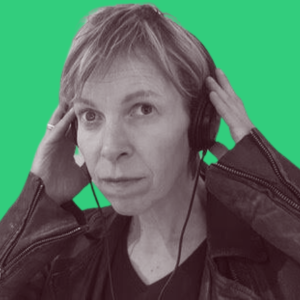 Alex Bulmer
Alex Bulmer is an award-winning writer, actor, director, and educator and was named one of the most influential disabled artists by UK's Power Magazine. She has over thirty professional years' of experience across theatre, film, television, radio, and education. She is fuelled by a curiosity of the improbable, dedicated to collaborative art practice, and deeply informed by her experience of becoming blind. Alex is co-founder and co-Artistic Director of The Fire and Rescue Team, is the former artistic director of Common Boots Theatre, and recently curated CoMotionFestival 2022, an international disability arts festival with Harbourfront Centre.